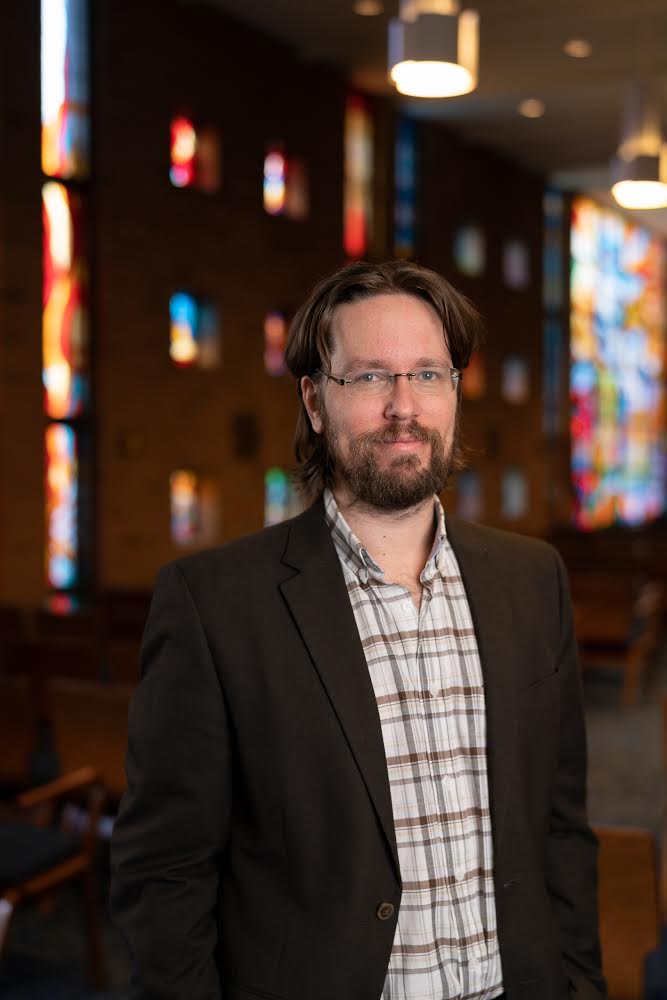 Rabbi Joshua Kullock was born and raised in Buenos Aires, Argentina, where he studied at the Seminario Rabinico Latinoamericano (the JTS of the "Real South," as he likes to describe it). He holds a B.A. degree in Jewish Thought and Bible Studies from the University of Haifa and a M.A. degree in Jewish Thought, Talmud and Halacha from the Schechter Institute of Jewish Studies in Jerusalem. He is also a graduate from the Senior Educators Program at the Melton Centre for Jewish Education (Hebrew University).
Before coming to Nashville, Rabbi Joshua served in Guadalajara, Mexico, for seven years. During his tenure there he became the Executive Director of the Union of Jewish Congregations of Latin America and the Caribbean (UJCL) and took a leading role at the Executive Board of the Latin American Rabbinical Assembly.
Rabbi Joshua likes to play the piano, is an avid soccer fan and spends part of his free time reading all kinds of books. He is married to Jessica and they are the proud parents of three wonderful girls.
Cantor Sarah Levine comes to West End Synagogue from Cherry Hill, New Jersey. Cantor Levine is a graduate of the Jewish Theological Seminary, where in May 2017 she was invested as a cantor and received an M.A degree in Sacred Music and an M.A. degree in Jewish Education. While at JTS, she held a number of positions including Jewish Life Director for Graduate Students, admissions intern for the cantorial school, and she served as co-gabbai of Women's League Seminary Synagogue for three years. Cantor Levine served as cantor/educator for Knesset Israel in Pittsfield, Massachusetts and Hazzan Sheni during High Holidays at Beth El in Bethesda, Maryland. Outside of school she interned at Congregation Beth El in Bethesda, MD, B'nai Torah Congregation of Boca Raton, FL, and North Suburban Synagogue Beth El in Highland Park, IL. Cantor Levine also completed a unit of clinical pastoral education at the Hospital of the University of Pennsylvania. She holds a B.A. in Jewish Studies and a minor in music from Temple University.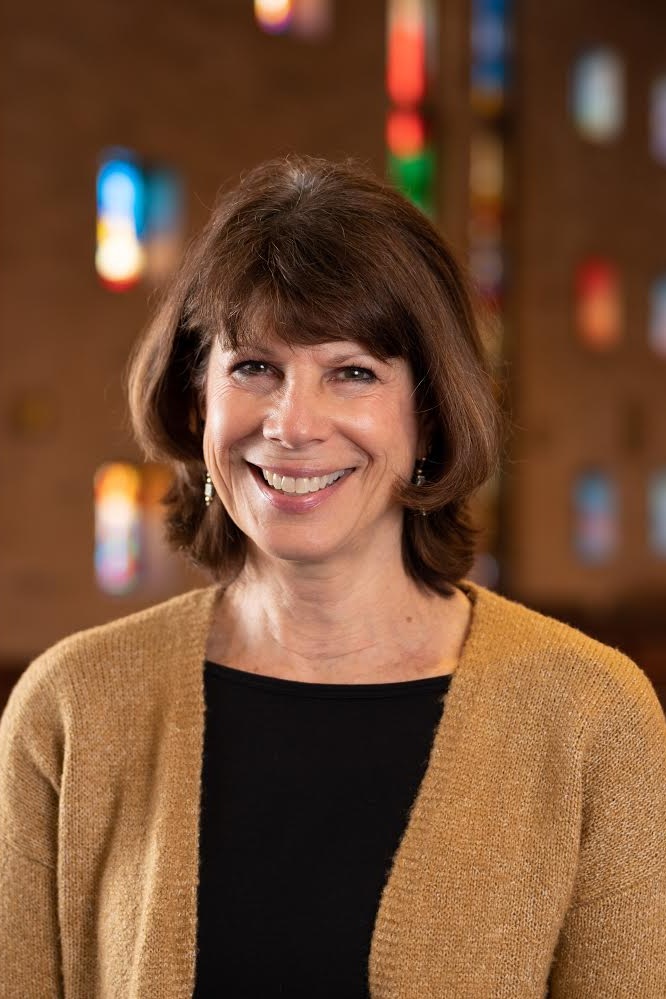 director of lifelong learning Sharon Paz
Sharon Paz, herself a graduate of West End Synagogue Religious School, spent a gap year, living and studying in Israel on the Young Judaea Year Course program. Upon her return to the States she pursued her interest in Judaism at the Jewish Theological Seminary in NY and at Spertus College of Judaica in Chicago where she received her B.S. in Jewish Studies, a Hebrew Teacher's Certificate and a Master's Degree in Jewish Education. Returning to Nashville after college, Sharon taught Hebrew and Jewish Studies in the WES Religious School and served as the Director of the Nashville Jewish Resource Center and Director of the CRC of the Nashville Jewish Federation. She was principal of the Shalom School, a joint Conservative-Reform Religious School in Savannah, GA, and, served as the Director of the Savannah Jewish Federation for 12 years. In Scottsdale, Arizona, Sharon was the lead Judaic Studies teacher for 4th-8th graders at the King David/Jess Schwartz Jewish Community Day School for three years and later served as Associate Director of Hebrew and Instruction at Congregation Beth Elohim (CBE), a supplementary school of 200 students in Park Slope (Brooklyn). Sharon is married to Moises Paz and between them they have 5 children and 12 grandchildren.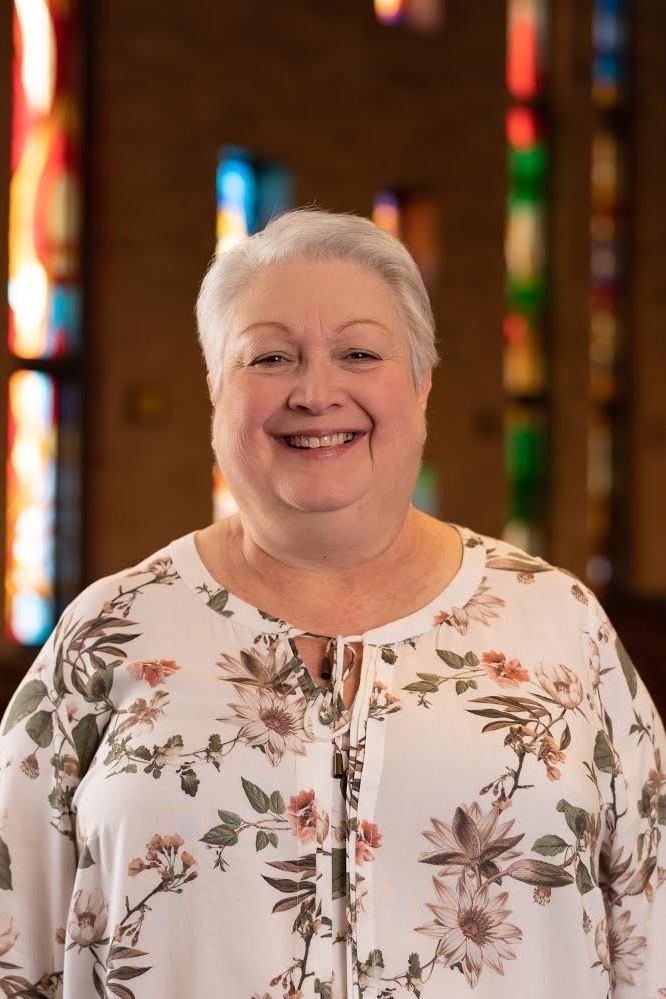 executive director Marcia Stewart
Marcia Stewart has attended West End Synagogue since childhood. Her grandparents, great-grandparents, great-great grandparents and parents were members also, giving her a long family history with our congregation. Marcia attended the University of Tennessee at Knoxville. She comes to us with a variety of experience, such as owning a clothing store, dispatching soy bean shipments nationwide, managing a textile mill, directing projects for a think tank and working in the field of developmental disabilities. Many members will know her from her job as Business Manager of the Gordon Jewish Community Center for many years, and as Executive Director here at West End in 2005-2006 . She served as Treasurer of the WES Board from 2008-2010. Marcia is married to Lee, who serves on our High Holiday sub-committee, and mother to Caleb, a Nathan Davis award winner who is currently a Program Director with the Montana Conservation Corps in Bozeman, Montana.
membership coordinator linda sisselman
Linda Sisselman and her husband Lenny have been members of West End Synagogue for the past 32 years. They have 3 sons, Mickey, Justin & Jeffrey, who were all born and raised in Nashville. Linda has spent the last 15 years as the membership and program coordinator for WES. WES is her spiritual home and a place where she has formed many friendships. In her words: "My life has been enriched in so many ways by being a part of the WES family."
WES EXECUTIVE Board Officers
President - Karen Weil
Executive Vice President - Stephen Potash
First Vice President - Batia Karabel
Second Vice President - Ed Cheng
Secretary - Debby Wiston
Treasurer - Barry Allen