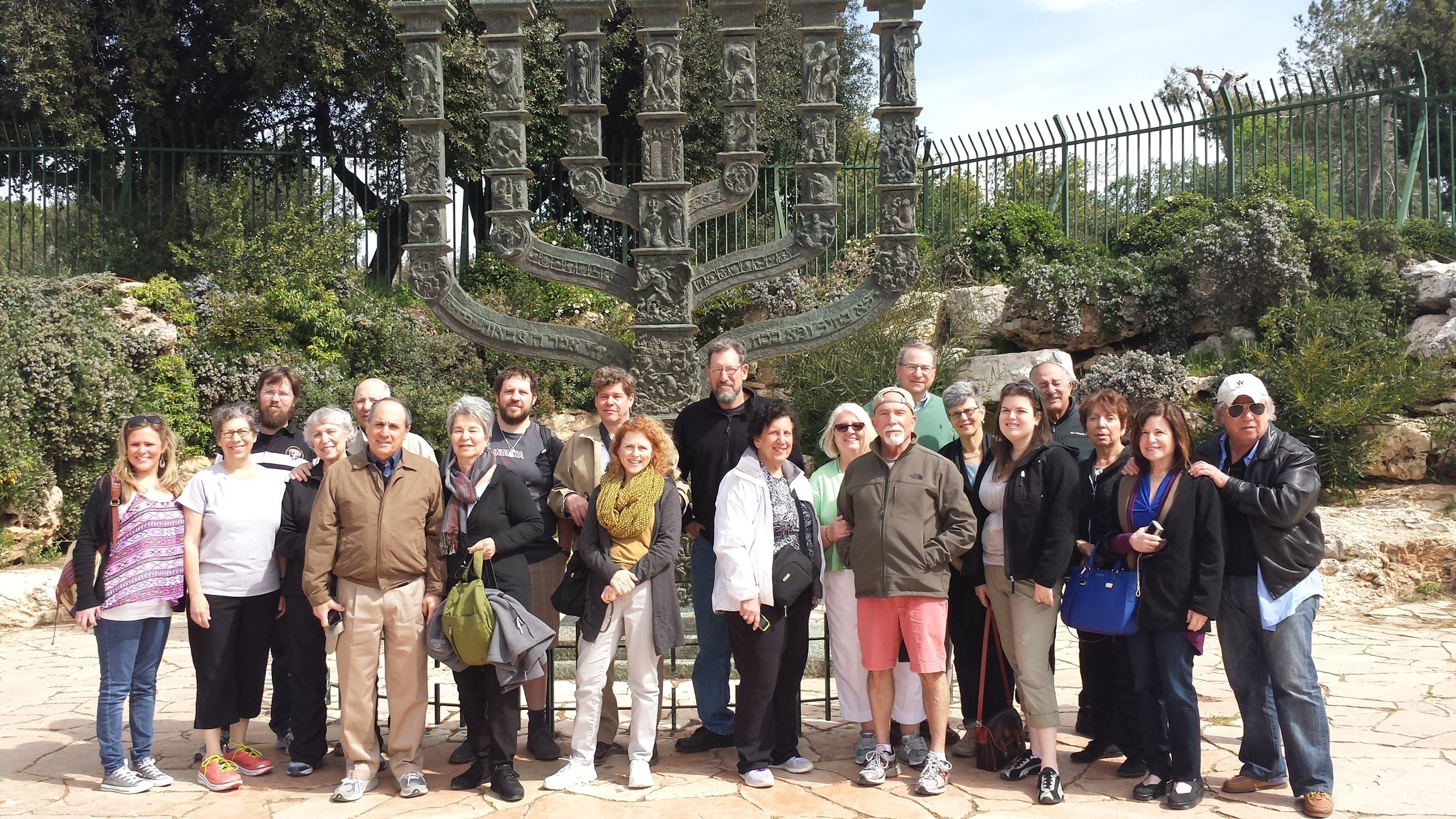 West End Synagogue's
trip
to Israel
Sunday, March 22
Flying from Nashville to Tel Aviv.
Monday, March 23
Arrival Day.
Transfer from Airport to Hotel.
Check in at Isrotel TWR hotel - HaYarkon St. 78, Tel Aviv-Yafo.
Welcoming Dinner at C'naan.
Tuesday, March 24
Breakfast at Hotel & check out.
Visit at Kehilat Netzah Israel in Ashkelon, and meeting with Rabbi Gustavo Surazski.
Drive to Beer Sheva and lunch on own.
Visit to the Center for Digital Innovation at the Ben Gurion University in Beer Sheva.
Drive to Sde Boker and exclusive visit to Ben Gurion's Archive with Prof. Adi Portughies, followed by visiting David Ben Gurion resting place.
Check in at Kedma Hotel – New hotel of Isrotel Chain in Sde Boker.
After dinner at the hotel (included), drive to desert stargazing experience.
Wednesday, March 25
Breakfast at hotel & check out.
Tour the Ilan Ramon Museum and Memorial.
Jeep tour at Makhtesh Ramon Crater.
Bedouin lunch experience at Chan Hashayarot village with Camel ride.
Check in at Leonardo Plaza Hotel - Tarshish St. 8, Eilat.
Dinner at hotel (included).
Thursday, March, 26
Petra day tour.
Traveling to Petra via Wadi Yatam, driving through some enchanted landscapes. Two hours from the beginning of the trip we will arrive to Petra, enter the Petra nature reserve. Petra, the Nabatean capital, is carved into the rock, and situated in the far end of Wadi Musa. The road leading their meanders through the narrow deep winding and breathtaking Siq (the shaft) at the end of which the striking splendor of the burial shrine Al Khazneh (the treasury) is revealed to us. We will stop to take pictures and then arrive at our ultimate destination, the ancient and picturesque city of Petra. We will visit the theater, the façade, the Winged Lions Temple which is still under excavation and more. At noon we will have lunch at a local restaurant. In the afternoon we leave Petra and drive back to Aqaba, and if we have time, we will tour the city. Close to 7 pm we will cross the border back into Israel.
Dinner at Hotel (included).
Friday, March, 27
Breakfast at hotel & check out.
Visit to Masada.
Lunch at Masada visitor center on own.
Drive to Jerusalem and check in at the Orient Hotel – 5 stars deluxe! Emek Refa'im St. 3, Jerusalem.
Kabalat Shabbat at the Kotel.
Shabbat Dinner at the Hotel.
Saturday, March 28
Breakfast at hotel.
Synagogue service / free morning.
Lunch (included).
Old City walking tour with our guide & free time to explore.
Walk back to hotel – Havdala.
Dinner on own and free night.
Sunday, March 29
Breakfast at hotel and check out.
Visit to Yad Vashem - Holocaust Museum tour with Local guide.
Tour of Mahane Yehuda Market. Lunch on own.
Pack food parcels at Pantry Packers.
Drive to TLV and Check in at the Isrotel TWR hotel - HaYarkon St. 78, Tel Aviv-Yafo.
Free night.
Monday, March 30
Breakfast at hotel.
Visit to the Sea of Galilee region: Archeological site, boat ride and wine tasting.
Farewell Dinner at the Moroccan restaurant Ewa Safi.
Tuesday, March 31
Breakfast at hotel & check out.
Visit to the newly renovated Diaspora Museum.
Lunch on own.
Old Jaffa Tour.
Transfer to the airport and flight back home.
Wednesday, April 1
Arrival at Nashville International Airport.
Cost of the trip: $3500 per person in double occupancy base (land only).
Payments: $500 deposit + $16 administrative fee with application; 60 days before the trip: half of the balance; 30 days before the trip: rest of the balance.
Click here to download & submit the application online!
If you have any questions, you can always email Rabbi Joshua Kullock at: rabbi@westendsyn.org